Russian-Swiss photographer Olga Bushkova told us how complex and interesting the transforming of personal into public is.
In 2011 she moved with her husband to Zurich (Switzerland), and began working on her personal, long-term projects "A Google Wife" and "How I tried to convince my husband to have children." Olga's works were awarded by the juries of such festivals as: Prix Photoforum, Images Vevey Photobook Award, Unseen Dummy Award, FLIP Photobook Award, Les Rencontres de la Photographie Author's Book Award, Fiebre Dummy Award, Photoboox Award and Russian Independent SelfPublished.
How did you come into photography?
My way in photography I started with a workshop by Alex Maioli (Alex Maioli / photographer in Magnum agency). This became my way out of the comfort zone, because I was always "a girl with her husband" (Mikhail Bushkov / photographer, Olga Bushkova's husband). Misha photographed more, and I did less. At that time he had a creative block, he wanted something invigorating. We found Alex's workshop on the Internet and signed up for it together. But later he didn't go, because he decided it was too expensive to go together. As a result, I went alone.
I was surprised at Alex's approach to work, as I had never experienced something like this before. He didn't look at our portfolio, didn't talk about technique. You start your project with what bothers you. Alex calls it "find your obsession." That's exactly how my two personal projects began: "A Google wife" and "How I tried to convince my husband to have children".
How were you looking for an idea for the project?
During the first week we were working together. Then we parted for a year to shoot the project, and then met again for a week. On the first day of the workshop, Alex showed different authors, sorted out their methods, explained what kind of obsessions they had. On the second day, we talked about ourselves: about our favorite books, films, why those were our favorite. At the same time Alex kept notes. Then he showed them, I was surprised how often the words "husband" and "children" occurred there. Then he asked if I had children. No. And why? And there the grain of the project "How I tried to convince my husband to have children" was planted.
I did want children, and Misha was afraid I would become a housewife because of them. We began to talk a lot about this, discuss, and look for a compromise. Misha set a condition that he would be ready to have children when I realize myself, in particular – become a photographer. I decided to combine the process of photographing with my "obsession" – children. I shoot, printed these photos and hung them on the wall to show my husband: look, I'm a photographer! I started a diary to observe my feelings. And so, the written and visual material was being accumulated.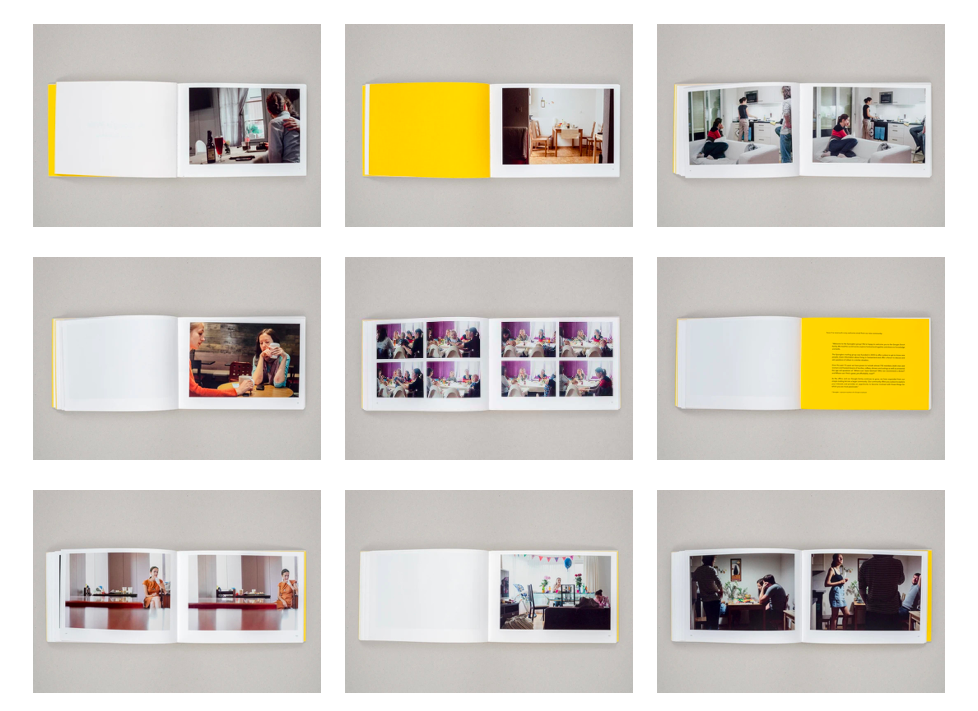 Tell us about the difficulties of your work.
While working on the book, I realized that in the diaries I should talk about my husband not in the third person, but refer to him as "you." From this rearrangement, the mood of the notes has changed. For the book, I rewrote diaries, changed names, in order not to let anyone down.
The difficult moment was after the master class was over, when I went out stunned, with two dummies of two different projects. There was a question in my head: is this my work or Alex's, who actively participated in all the creative processes. So a crisis happened, and I was coming out of it for a long time. It took me 2-3 years to complete the dummy (book layout). Once in a month I would sit down with the material, did everything slowly; the feeling that this was not my work interfered with. In the end, I decided to remake the "A Google wife" project: I printed out the photos, hung it on the wall, and was sorting them out for a year. The result was almost the same, but it was mine.
Was "A Google wife" planned as a documentary project about wives of IT specialists or more as a personal one?
I was making "A Google wife" in parallel with the project about the child. And if the work on "How I tried to convince my husband to have children" is more about psychotherapy, the work on "A Google wife" is a performance. As I moved with Misha from Russia to Zurich, when I was meeting new people, I told them that I had recently graduated from the MehMat magistracy. I did not call myself a photographer, I just couldn't. But the goal was to overcome my personal fear and introduce myself as a photographer. Every time when people who I didn't know came to Misha and me, I hurried to fetch a tripod and camera and took a picture. The first weeks were a struggle to put the camera in front of other people and say I was a photographer. Those shots were blurry and out of focus, because they I was afraid. But six months later, I opened cafes' doors with my foot, didn't ask anyone, put a tripod and took photos. A year later, everyone knew I was a photographer. So I got a job.
Today I would say this project is definitely about me, and not about the community of IT wives.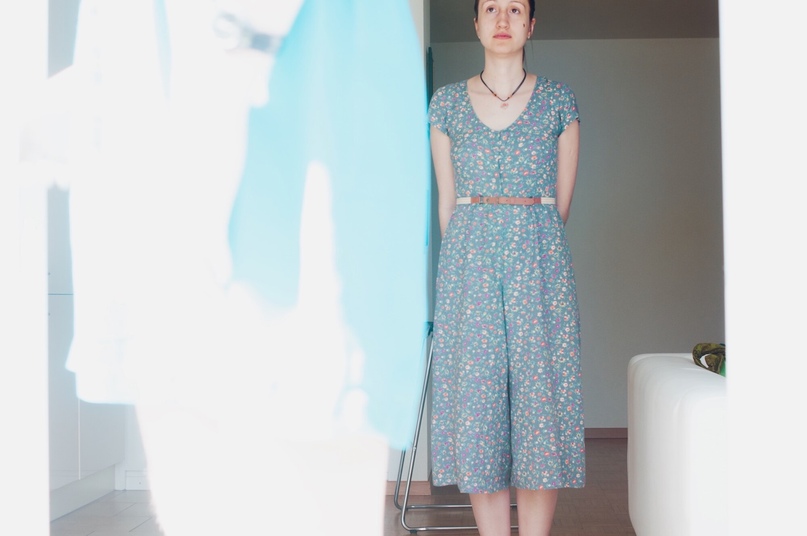 We heard that after the publication of "A Google wife" you received negative feedback from the Russian-speaking audience. How do you think, why?
Yes, the material about the book "A Google wife" was in the Russian-language edition and collected about 200.000 comments.
The audience of this edition was not only from the photo-sphere; often people didn't read the text, didn't go deeply into it. They just looked at the headline, subtitle and skipped through the photos. They got the impression that it was such a "Russian woman" who had left for Switzerland and was now saying she was bored. Then she calls herself a photographer, but look at her photos – the horizon is flunked. The funniest comment was that I need a cow. They were giving advice: I need to stop stooping, I need to learn to do make-up.
It was hard at first. When you do personal projects, you are vulnerable and vulnerable at least twice, because you are the character and the author. Commentators took a swipe at all my weak spots. I overcame it with my husband's support, humor and conversations. Once, when I stopped feeling uneasy, the heroes of the project suddenly began to. I had to explain to them what's what. The conversation didn't always end with mutual understanding. But this situation taught me to talk about my work and provide an additional context.
You said that your husband set a condition: first realize yourself, then children. Do you believe things could go differently: you become a photographer, achieve success and suddenly decide to devote your life only to photography?
He would be happy, of course, if I were a successful photographer. Talking about the book, it is not about how people convince each other, but about how people talk. Misha and I asked the therapist to comment on the conflict between the heroes of the book, and he explained that if one person doesn't want and the other does, then they either have to change themselves, or get a divorce. The rest is games.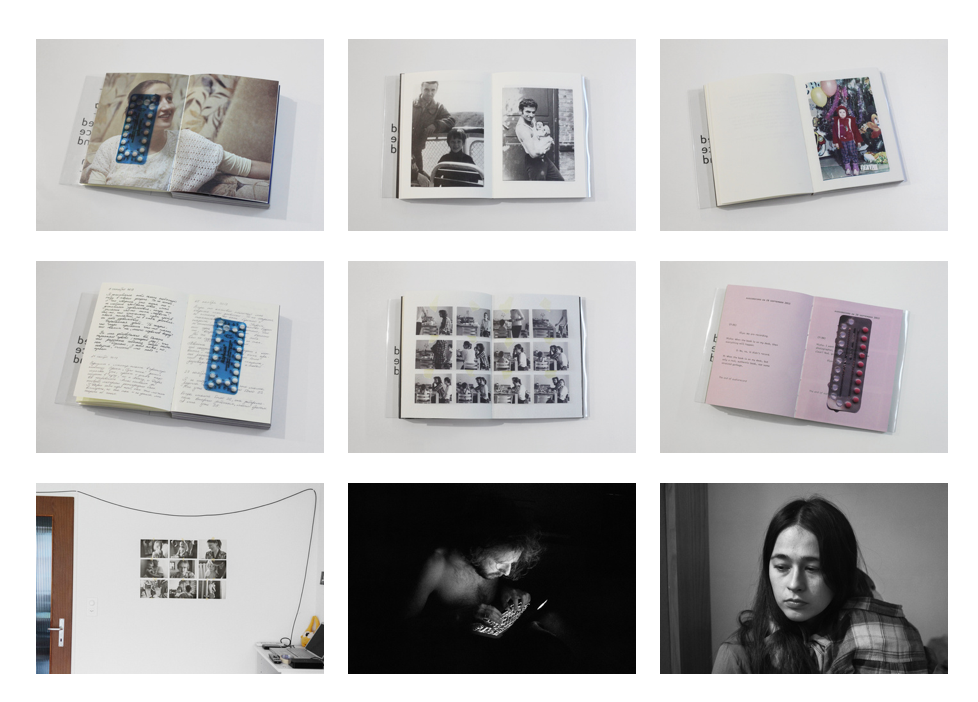 "How I tried to convince my husband to have children"
Do you have any internal restrictions that prevent you from showing your audience more than you would like to?
I haven't published the pictures of myself naked. Probably, there was no urgent need, and so, I didn't develop this issue.
I am afraid that I talk about personal so much that someday they will tell me: shut up already.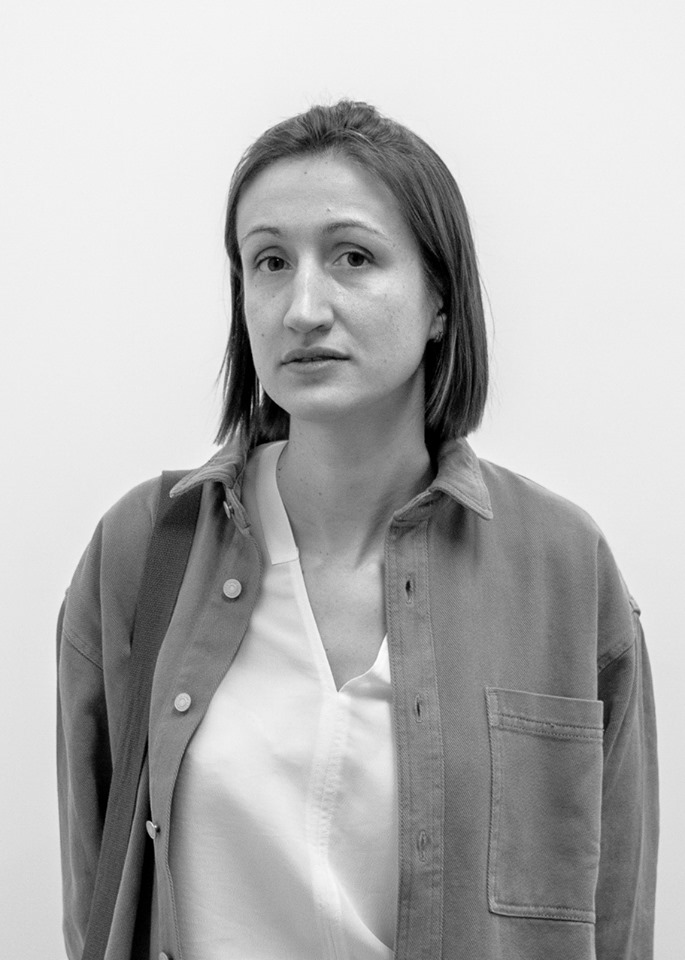 1. The most valuable advice from your grandparents.
"The cleanest place in the house should be the toilet."
2. What question would you like to answer yourself, but you're never asked.
- "What are your parents?" or "How did your parents meet?"
3. Tell us about your favorite place.
- Any place where you can sleep on the street.
4. Finish the phrase, "contemporary art is…
- Talking about things you are afraid of.
5. What kind of gymnastics do you do?
- While the child is playing Lego, I'm trying to do the "downward facing dog"
site